Today is all about celebrating with Buggy ! To see the decorations and yummy food we had at the party visit yesterday's post
here.
Here is the little Bug eating her snacks. She is also drinking out of a Big Girl cup, which is a recent development and something that we don't do unless Mommy or Daddy is right next to her ... she hasn't really figured it out completely.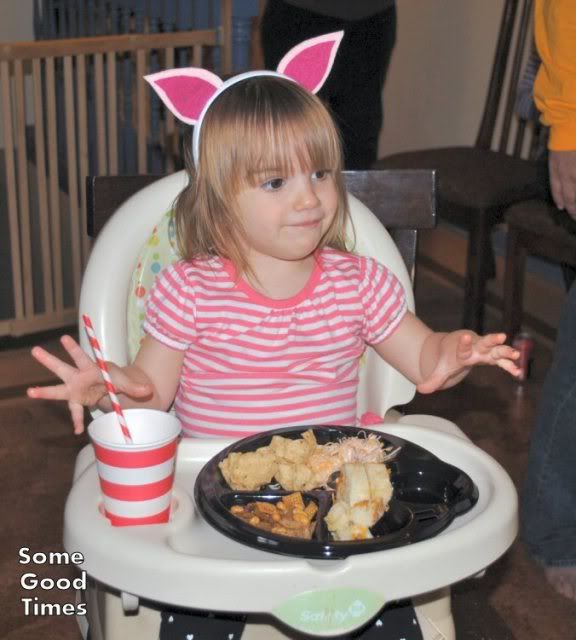 We had a ton of food and our families did a good job chowing down and enjoying it !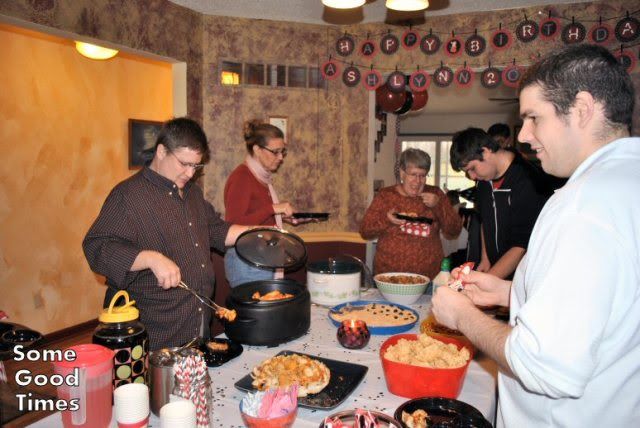 After the food had settled and everyone had a chance to visit, we let Buggy open her presents. She went wild and couldn't get enough of it.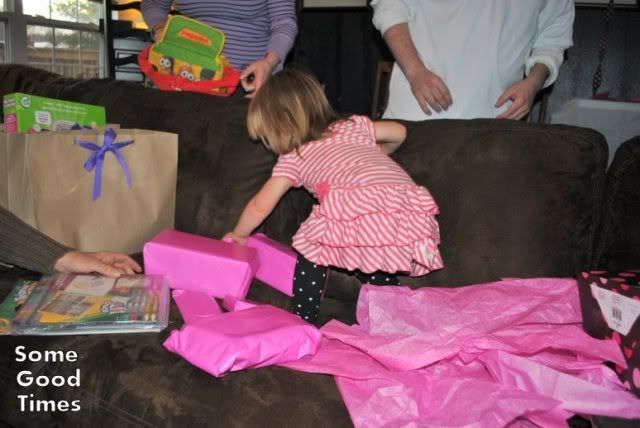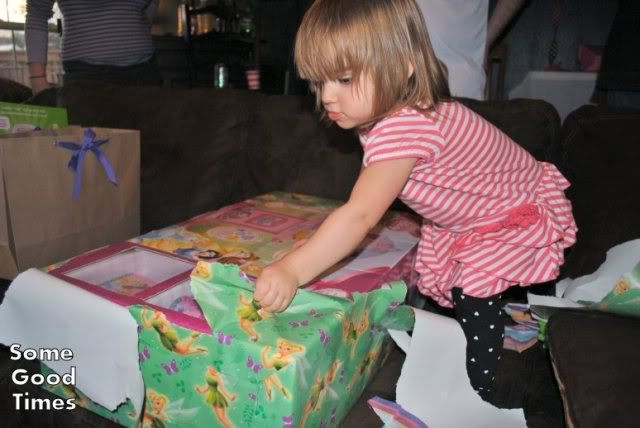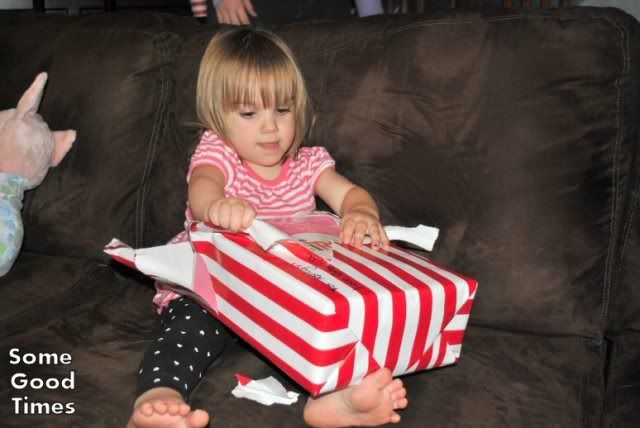 Then we did cake ! She blew out her candles like an old pro and we all got to enjoy the yummy cake that Hubby made.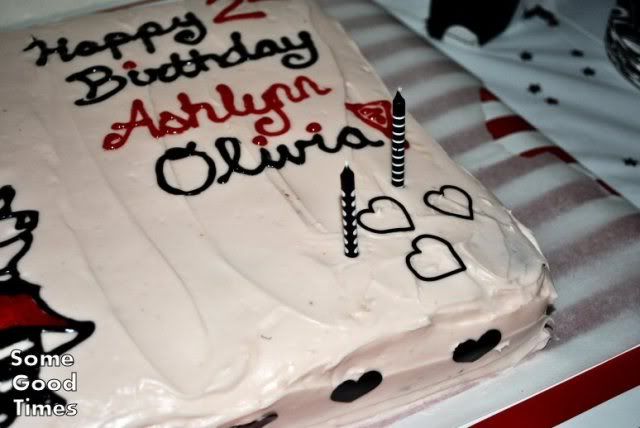 Here we are! Mommy and Bug :)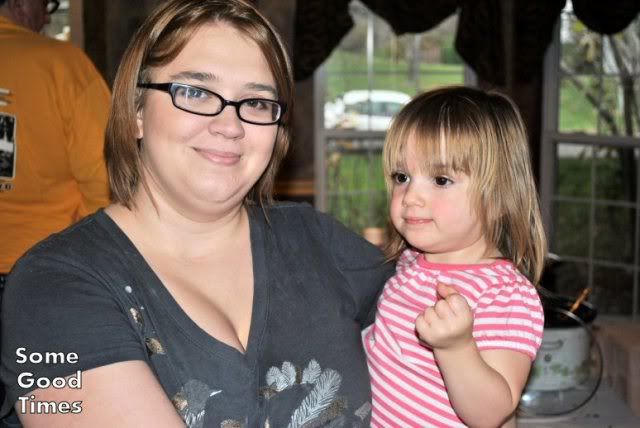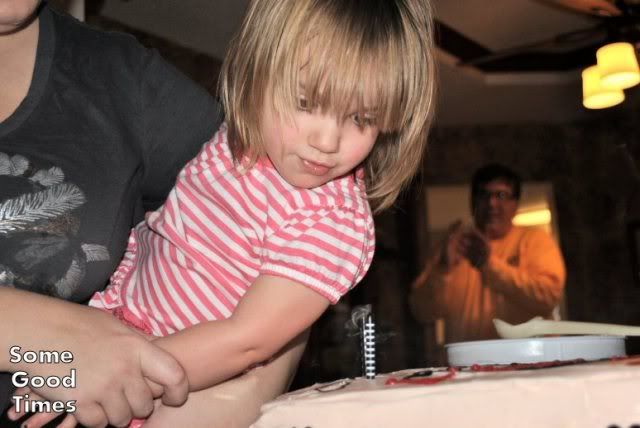 It is really interesting to see what a year does. Last year bug was covered head to toe in red ladybug cake and this year she ate with a fork and all we needed to clean her up was a wet wipe.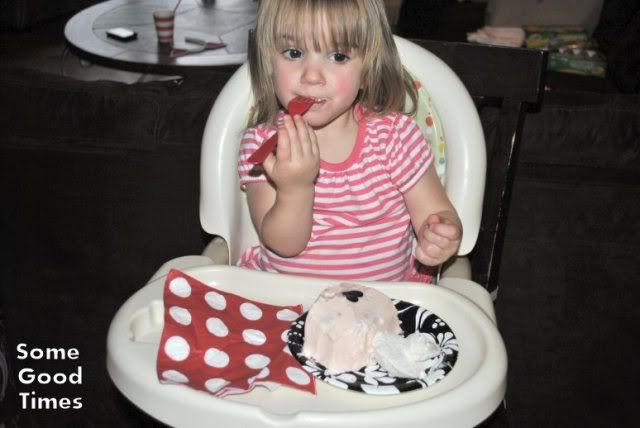 She might have been a little tuckered. She and
Moses
took a little break with her new Simba after cake while Mommy and Daddy set up her kitchen ...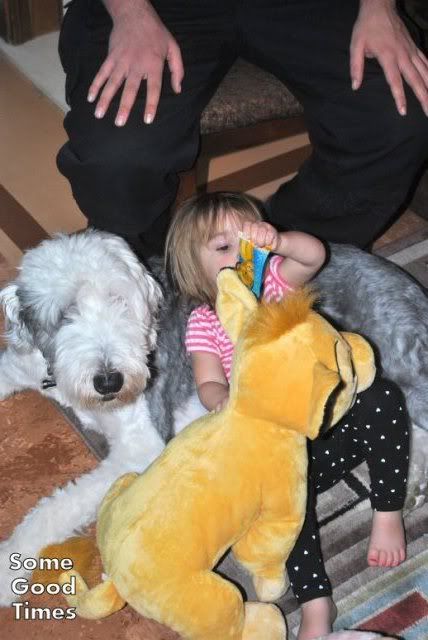 And then she was at it again :)
I'm really glad that the party went so well and that Buggy had such a great time, but wow I was not ready for the amount of exhaustion I felt afterwards. We had a party for her last year, but I ordered most of the decorations and my dad made all the food, so this was a new ball game for us. We woke up at 7am and worked on the party until 2pm when guests started arriving. By the time we got done setting up this kitchen, Hubby and I both would have gladly gone to bed ! Thank goodness Buggy only has one birthday a year ...
Now we have to start thinking about Christmas ...
Perhaps we will go away ...
Megan

Find me on Pinterest and Facebook



Do You Like What You See ? Vote for Me !