We finally have all of our diapers and I got to prep them this past weekend !
I've realized that we really need to get a drying rack :) But other than that it went well. I think everything is ready and I can't wait to get these dipes on Little Man's booty.
This is everything prepped and ready to go. I practice folding on some of Buggy's dolls but I'm still pretty miserable at it :) The snappi is evading me. Also her dolls are either to big or too small to really practice, so I guess I just need to wait until baby boy is here to really get a handle on it.
I've also finished setting up his little corner in our room. He will probably be in here with us for a couple months at least. Buggy was in our room for the first year so it might last as long as that. We have his diapers and wipes in the white shelving next to his pack n play. There is a wet bag hanging above the diapers that I am planning on emptying and washing each evening. We will see ! His pack n play also has a folding changer attached to the side so we should be able to do pretty much everything we need in here. The bottom drawer of my dresser is empty so I will probably keep a couple changes of clothes in there for middle of the night blow outs as well. I also have the bottom of my night stand cleaned out to store extra sheets and mattress pads for his pack n play.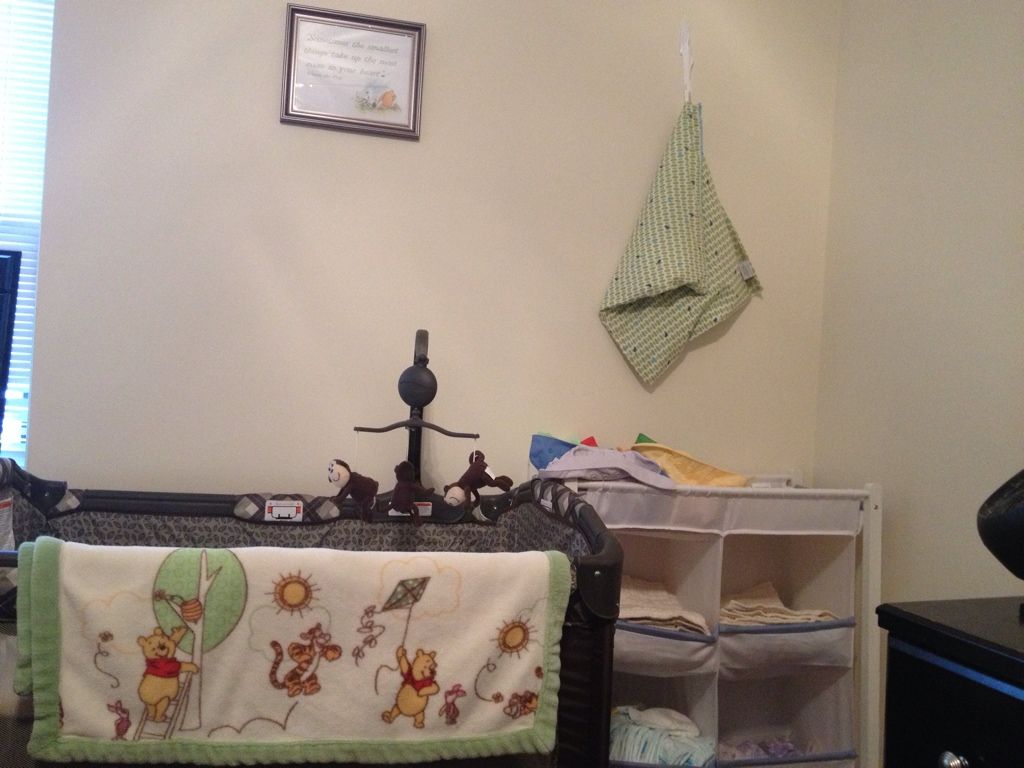 I also wanted to bring the pooh bear from his nursery set into this corner as well so we brought in one of his pooh blankets, a yard sale find, and I made this print to hang above his bed.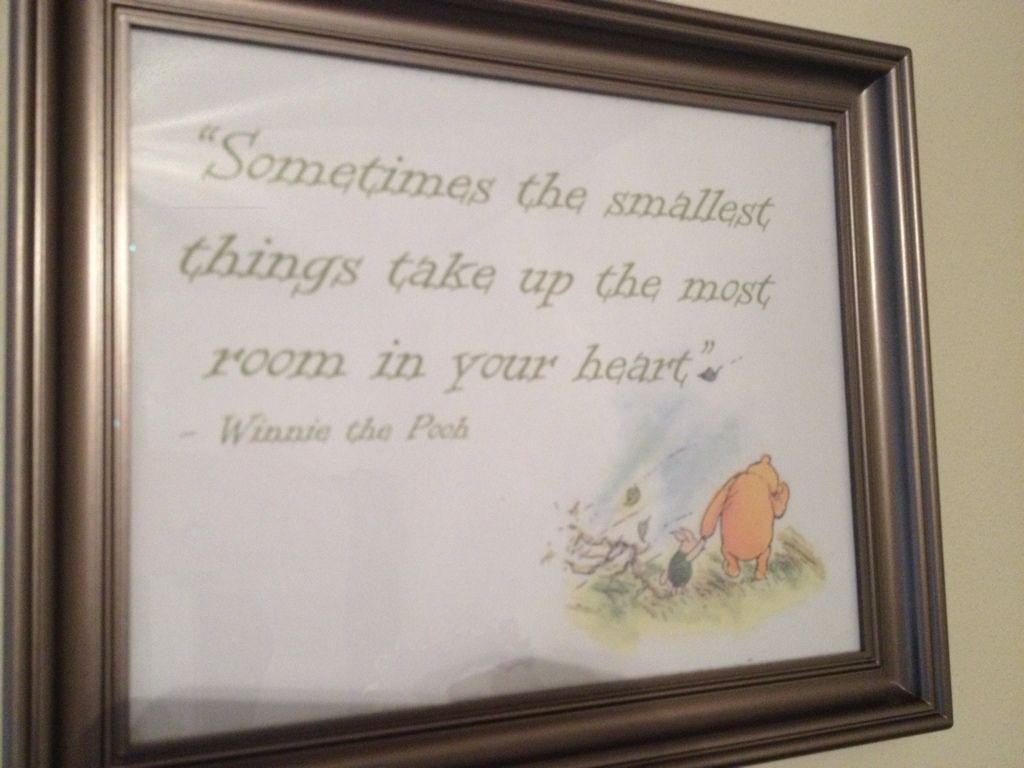 I know I keep saying it, but I really can't wait to have Little Man here !
Megan
Find me on Pinterest and Facebook

Do You Like What You See ? Vote for Me !
Follow my blog with Bloglovin